Since the increasingly intense competition of the market,it is hard to sell stationery items which normal and everywhere. And the fresh and novelty items are always be welcome and profitable .We always recommend our clients to customize there own unique stationery in their shop.Here we'd like to introduce our customization of pencils:
You can create your favorite color of the body color, you can select from the pantone color, also you can choose our rich stock color with small quantity. And you can customize print pencil with one color (foil print / silk print) or full color print the body.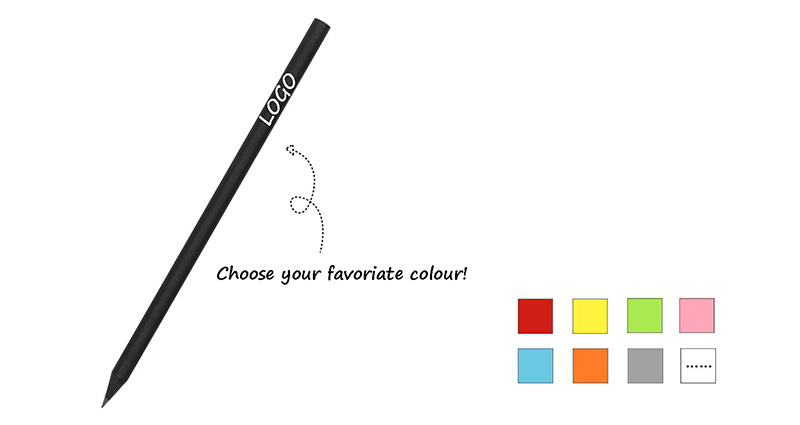 You can select 84 different color of shining crystal on pencil top.
And you can mix color on one display tube, it must be attractive on your shop.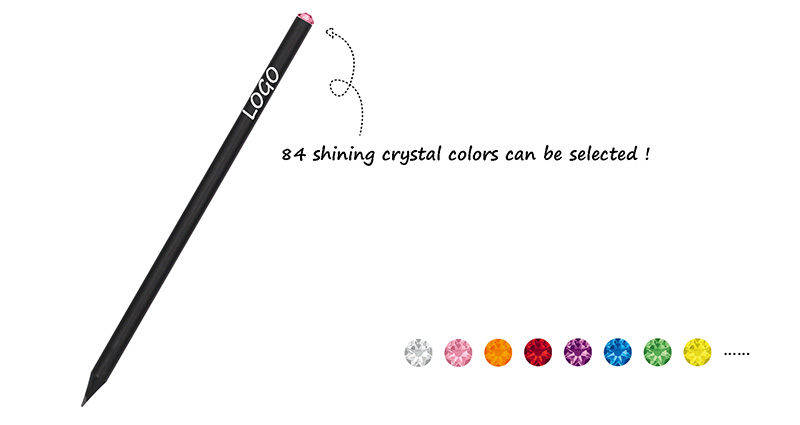 Now, let's make the pencil more special, we can add a cute / fashion charm for decoration.
As for the charm, you can select from our designs, also you can think your own unique design,it can be Shining / Fluffy / Colorful.We have design team to help you make the artwork, and make it possible.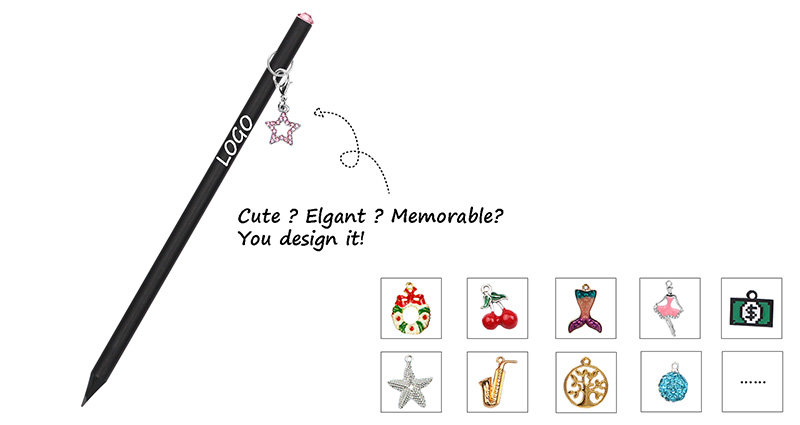 Another option, the most popular selling item, you can put a unique topper for pencils.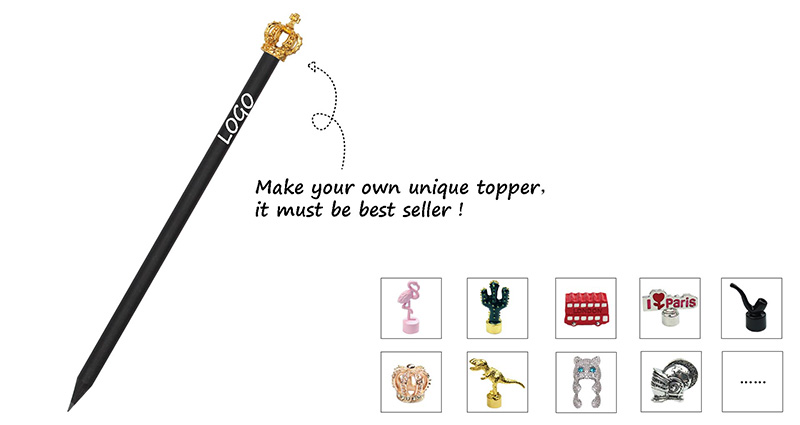 Make a clip way decoration is also very nice,just try it!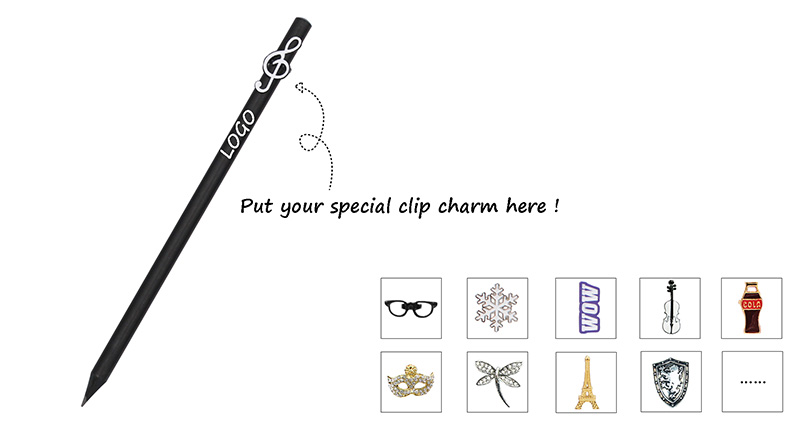 We also have full packaging and display solution for your shop.
If you have any idea of your own design pencils, pls feel free to contact us at tsky@tskystationery.com
Or you can fill your request on following